DOOR
DESIGN & EXPERTISE CUBED
Our entrance doors provide maximum comfort and security thanks to their quality wood material and thermal insulated glazing. Our custom-made products, which has been carried out according to your ideas, harmonize the whirl of the outside world with the peace of your home.
As part of the special structure, we equip our entrance doors with 3D adjustable door hinge, continuous lock stile, Plug Tec corner joints, foam rubber seals and EPD seals as well, which provide a robust, highly heat and sound insulated and extremely secure solution for your individual needs.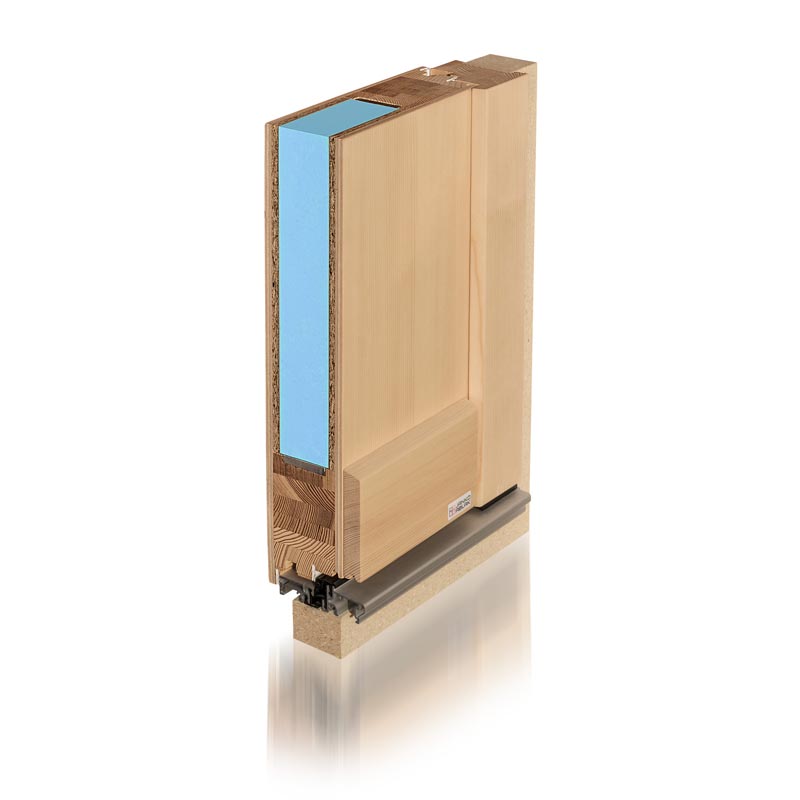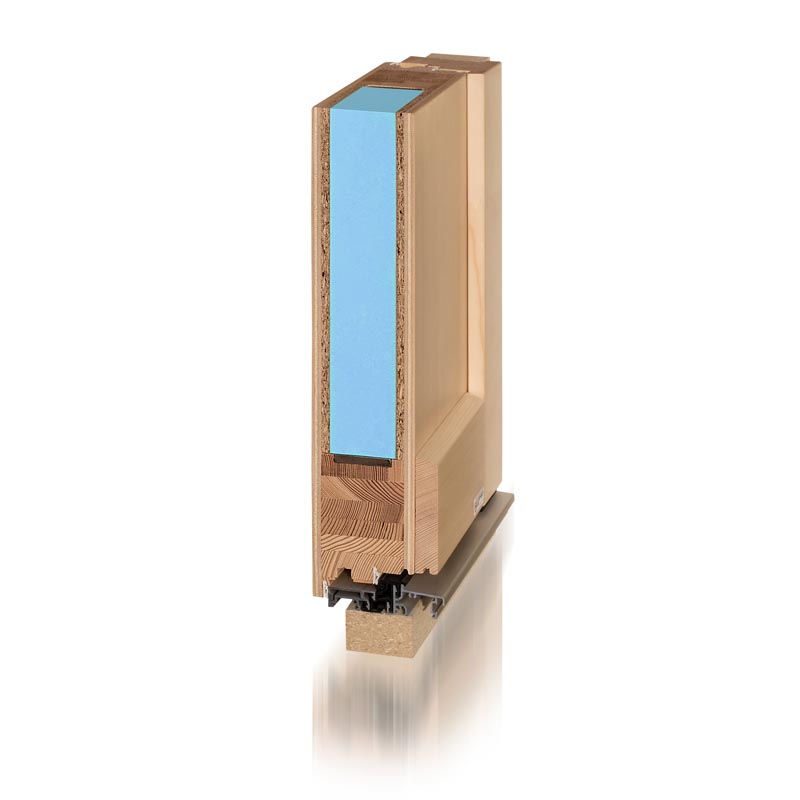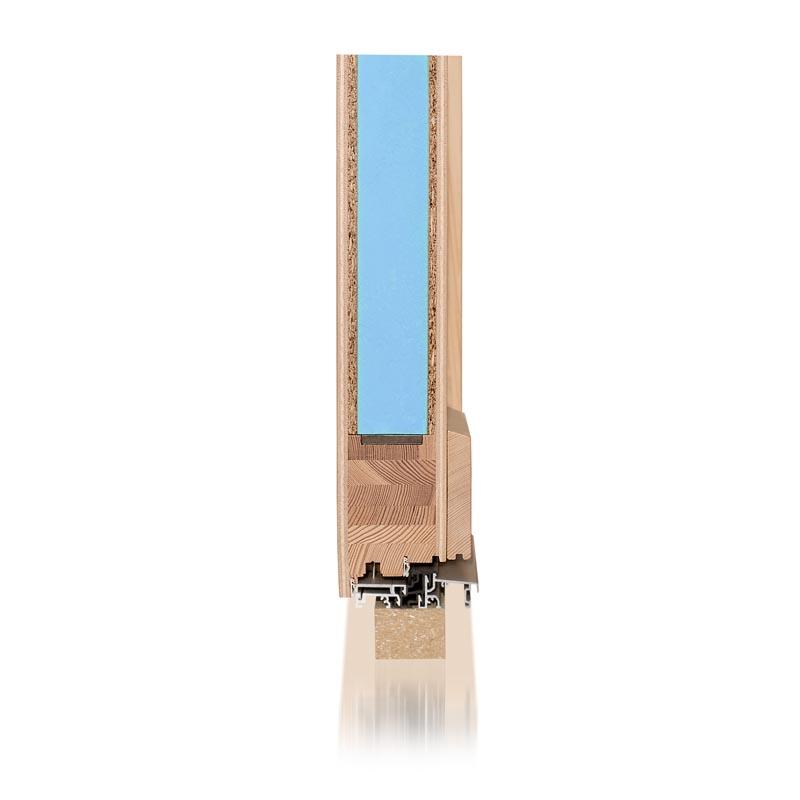 WOOD-BIG
FASCINATING EXPERIENCE
Eye-catching shapes and a solid structure characterize the FA BIG product line, which is essential to a peaceful, warm home.
In addition to its top-quality raw material usage and high-level security solutions, it has earned customer trust with its reasonably priced, unique solutions. It provides outstanding performance with special insulation. Due to the external and internal vapour barrier, it is extremely durable and does not curl. Thanks to the uniquely cut patterns and glass accessories, it creates a beautiful harmony between the exterior design and the inner space of your home.
Choose from FA BIG 68, 80 and 92 mm according to your needs!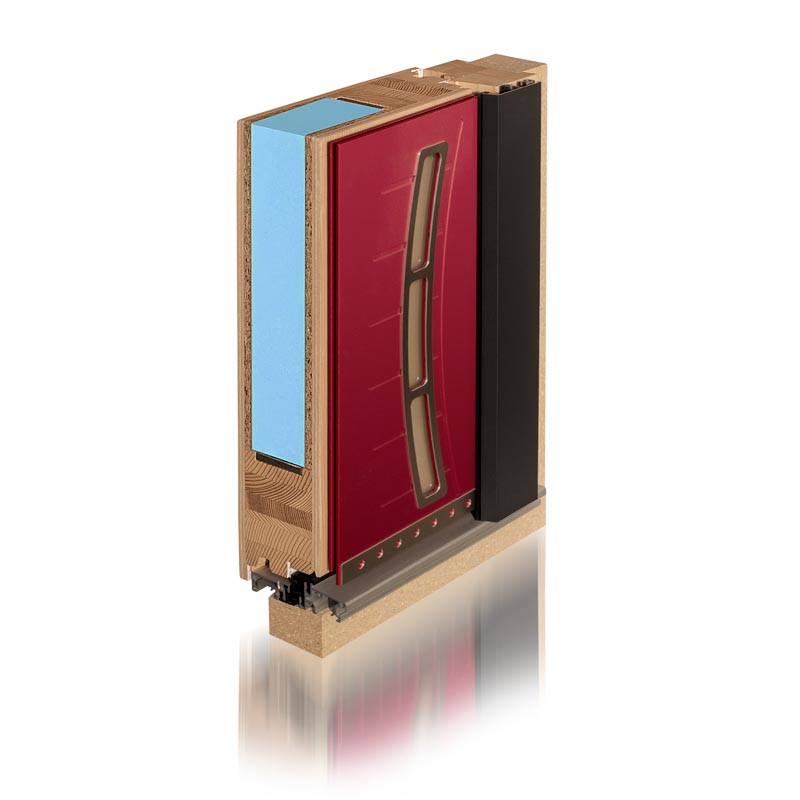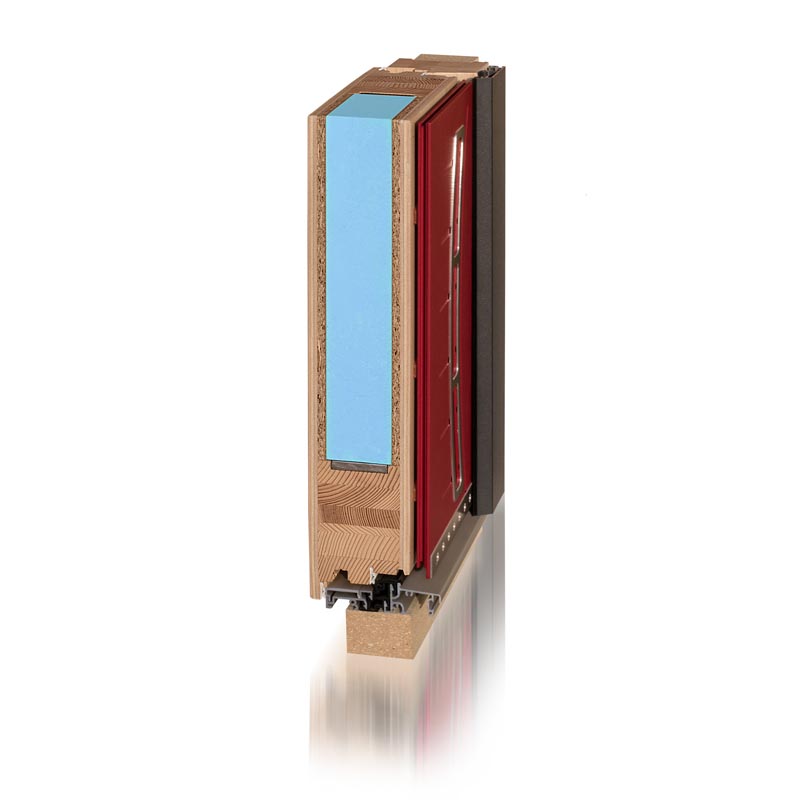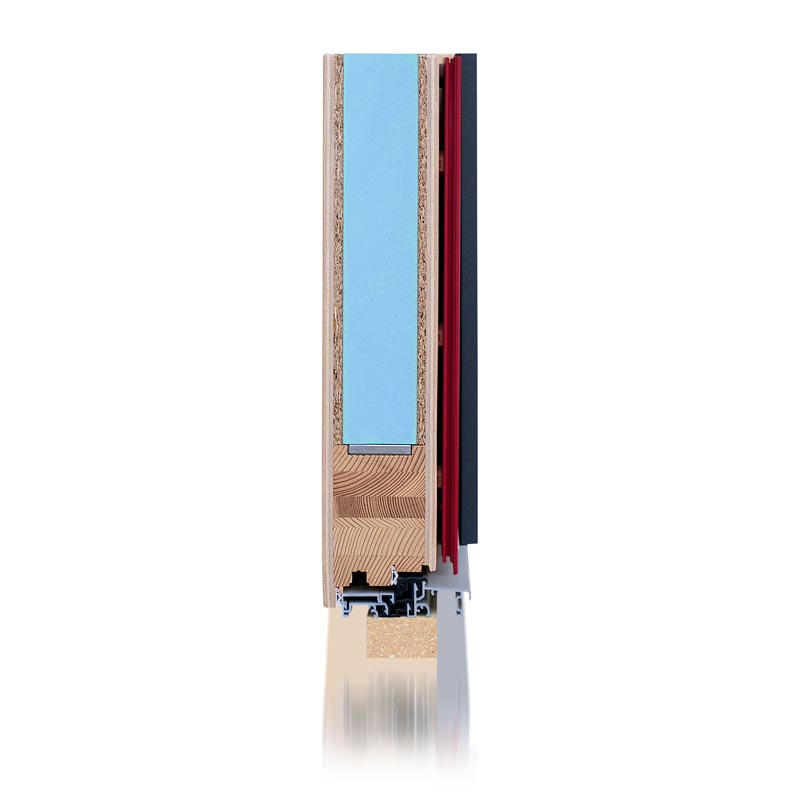 WOOD-ALUMINIUM
THE IMMACULATE PROFESSIONALIST
Our custom-made products, which has been carried out according to your ideas, harmonize the whirl of the outside world with the peace of your home.
The panel doors of the WOOD-ALUMINIUM product line are especially designed for the use as an entrance door because of its harmonious appearance and special technical features.
The combination of wood and aluminium gives you everything you need for an entrance door. Available in cross and cross flat variations!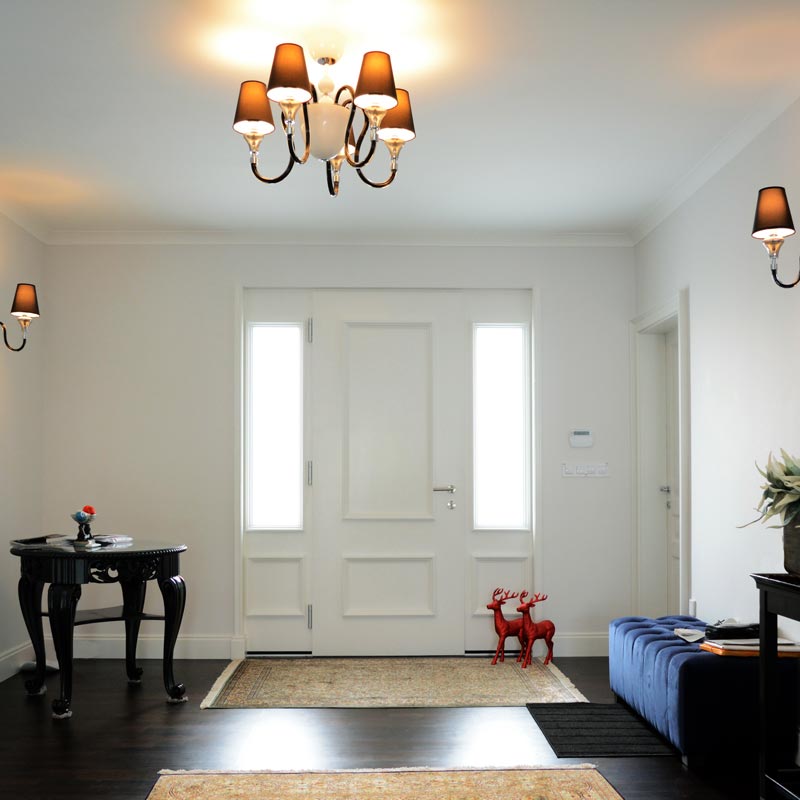 RECOMMENDATION
Besides the high-quality construction, we also pay special attention to the external design elements: we offer a wide range of options so that everyone can shape one of the most important elements of his home to one's taste: equally in colours, style and material usage. Let your imagination run wild and pair special elements, so that your guests will stand in the door amazed!
If you are looking for something special, choose from our precious wood covered entrance doors!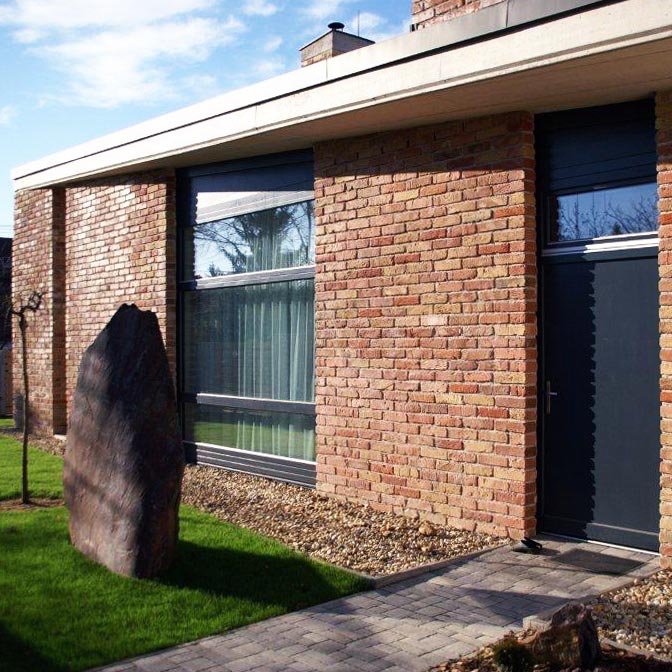 UNIQUE STYLE
The casing of the entrance door can be ordered with aluminium cover, which acts as a protective shield and provides a unique look to the door. The two surfaces can be completely different in colour or even in surface. In addition, unique ideas can be emphasized with either the exterior-interior or only the exterior flush fitting design, as well as special door handle variations. Aged surfaces, precious wood cover, brushed and copper accessories make the effect unique.
Whichever solution you choose, the positive impression is guaranteed!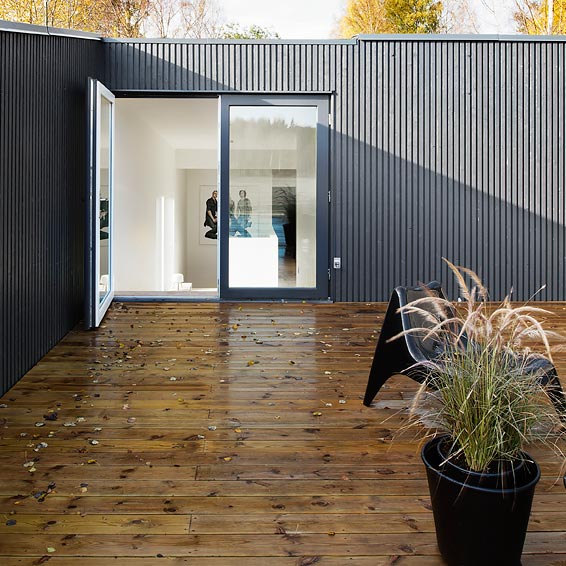 VARIED PROFILES
Depending on the needs and the ambience, different profiled doors can be selected:
aluminium outside - wood inside or wood on both sides. Whether it is cold or warm, UV or snow, aluminium resists the harsh weather changes well, while inside, the tree, which provides harmony and cosiness, can stay unchanged for the pleasure of many.
One thing is certain: each manufactured product is a masterpiece, a precision system, built from excellent materials.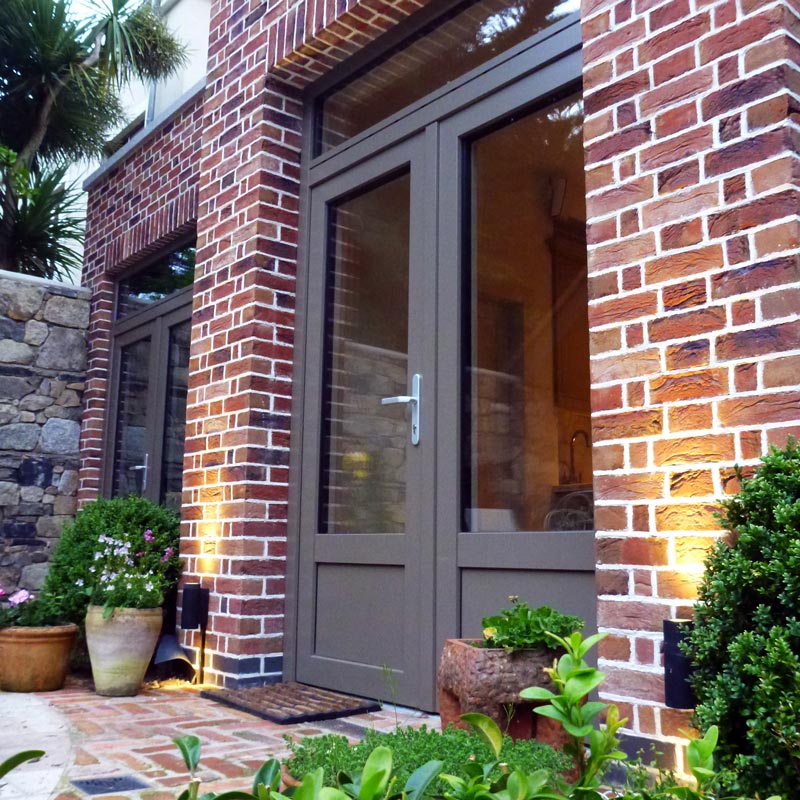 SAFE HOME
Today's modern doors are equipped with multiple safety locks for burglary protection and perfect security. Our doors are fitted with a sinkable, thermal bridge free threshold, which closes with a double rubber seal, helping to create a harmonious home. Our products are made exclusively from selected high-quality raw materials, based on the colour chosen from the colour swatch, which can be either a visible glaze or covered surface.