WOOD-ALUMINIUM
STRENGTH AND ELEGANCE
The WOOD-ALUMINIUM product line combines the cosy interior design experience with the minimalist exterior appearance. The quality wood raw material creates a special harmony, while the aluminium framework ensures the massive, strong hold and longevity. Thanks to its thoughtful design it can be easily integrated into custom systems. The high degree of security is provided by the 30 mm locking plates, extra clip system and knob locking points. In addition to the premium look, the impeccable joints, EPDM seals, unique drainage, insulated glazing, perfect draught proofing and robotic technology surface treatment elevate the WOOD- ALUMINIUM product line to the luxury category. Despite its several technological advantages, the extreme ease of use is a real experience for users.
Adapted to the needs of the age and the modern houses, 8% larger glasses characterize the system. All your needs and expectations can be found in our premium system.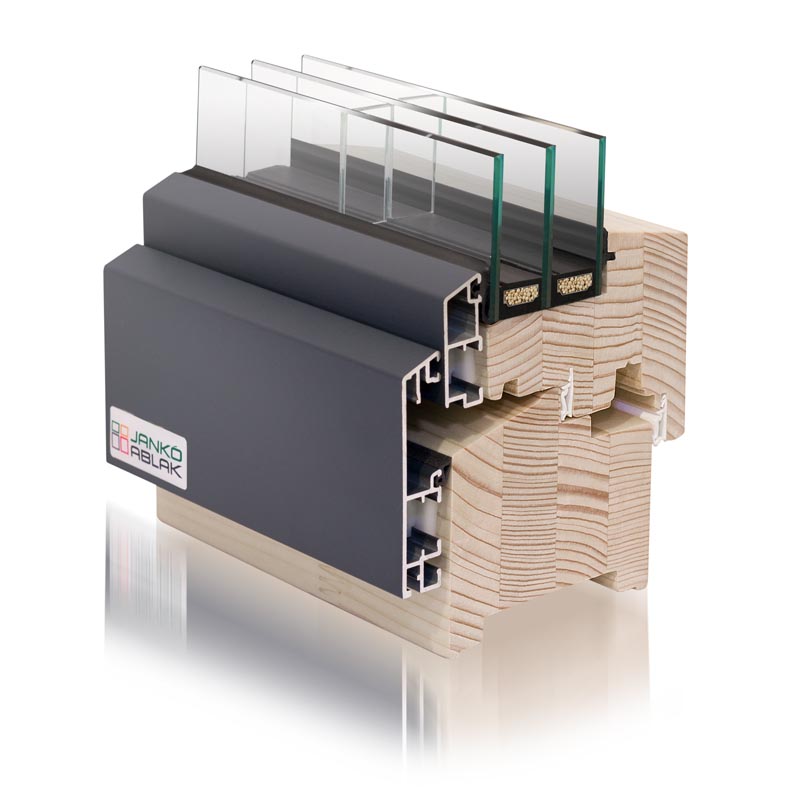 CROSS
Synchronized appearance, diagonal design and high-toned complexity for innovative homes.
Technical parameters:
Total value: Uw = 0.78 W/m2K
Heat transmittance, glass: Ug = 0.5 W/m2K
Energy transfer: g = 49,4 %
Solar energy transmittance TE = 41.8 W/m2K
Thermal insulation spacer: Psi = 0.043 W/m2K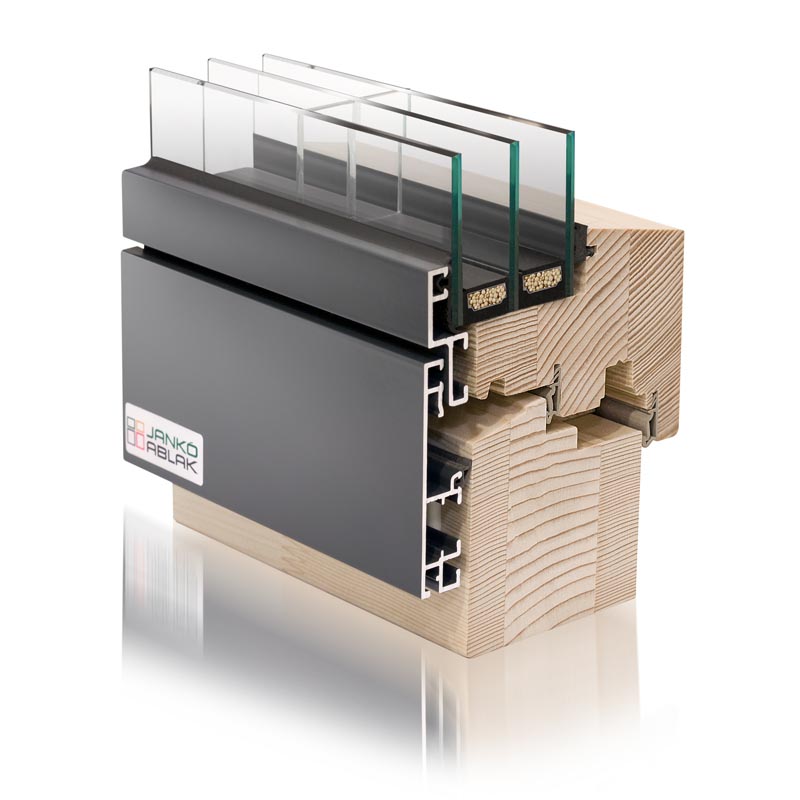 CROSS FLAT
Flush-fitting profile in the outside, perfect harmony where the warmth of the wood meets with the clarity and dignity of the aluminium.
Technical parameters:
Total value: Uw = 0.78 W/m2K
Heat transmittance, glass: Ug = 0.5 W/m2K
Energy transfer: g = 49,4 %
Solar energy transmittance TE = 41.8 W/m2K
Thermal insulation spacer: Psi = 0.043 W/m2K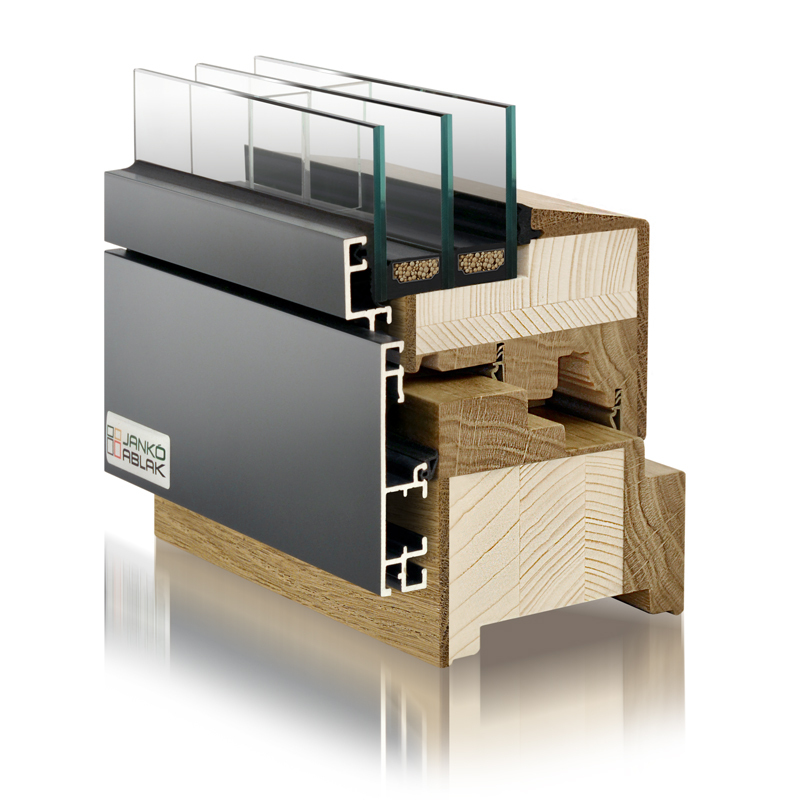 CROSS DUO FLAT
Enter the uncompromising world, where there are no differences between the planes, only the eternal elegance from the combination of wood and aluminium.

Technical parameters:

Total value: Uw = 0.78 W/m2K

Heat transmittance, glass: Ug = 0.5 W/m2K

Energy transfer: g = 49,4 %

Solar energy transmittance TE = 41.8 W/m2K

Thermal insulation spacer: Psi = 0.043 W/m2K